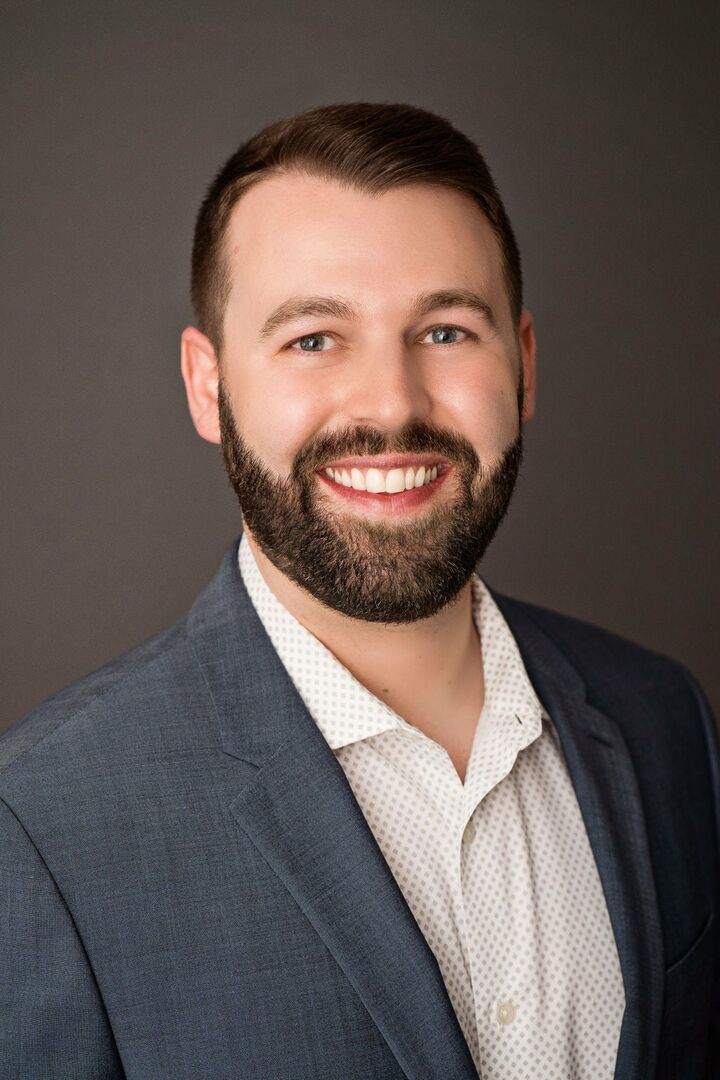 |
Realtor, Director of Marketing & IT
Looking to buy or sell a home? Look no further! As a dedicated real estate agent, I am here to assist you every step of the way. I understand that buying or selling a home is one of the biggest investments you'll make in your lifetime, and I'm here to ensure you get the service you [...]
Looking to buy or sell a home? Look no further! As a dedicated real estate agent, I am here to assist you every step of the way. I understand that buying or selling a home is one of the biggest investments you'll make in your lifetime, and I'm here to ensure you get the service you deserve.
With my background in customer service, sales, and marketing, I've honed the skills necessary to provide my clients with exceptional service. I am a full-time, full-service agent who takes a proactive approach to real estate, utilizing the latest technology and strategies to achieve the best outcomes for my clients.
Whether you're looking to sell your current home, searching for your dream home, or just have questions about the real estate process, I am here to help. My goal is to make the process as smooth and stress-free as possible.
When I'm not busy helping my clients with their real estate needs, you can find me cheering on the Iowa Hawkeyes or watching sporting events. Spending quality time with my family is important to me, as is exploring new destinations through travel. Let's work together to turn your real estate dreams into a reality – I can't wait to help you on your journey!
Office Location
5408 Blairs Forest Way NE
Cedar Rapids, IA 52402
Specifications
Languages:
Specialties:
Service Area:
James's Testimonials
James is such a delightful person. He really gets the house sold & done (and quickly!) Such a pleasure to work with James as our realtor. We have him on speed dial!!
Christine Klith
Prompt and flexible answered any questions.
Michele Hogue
James helped me through so much of the process. As a first time home buyer, this was crucial to find someone who could guide me through it. James was very thorough with what I would expect from each step of the process and what was needed from me. On top of his knowledge, he is a great guy to work with! Highly recommended.
porterkylew
Can't say enough about how great it is to work with James! He was very honest and quick to respond, always looking out for my best interest, and so easy to talk to. I know who I will want to as my agent for the next move!
sarah g
We meet James when he showed my husband & I this property his associate had listed. We really liked his personality & honesty. We asked if James if he could help us put an offer on another home we previously looked at! James made everything so easy & he always responed quickly to any questions we had. James was a delight to work with this & would recommend him to anyone!
mjnorden80
James jumped in and helped with a very stressful situation, carrying it out with professionalism and allowing for an easy, and ultimately stress free sale of our home.
Vanessa Chamberlin
Wow! Talk about making the whole process easy and worry free. James is very professional, and followed through on everything I had asked of him. I would give 6 starts if I could!
Andrew L
James was there every step of the way and answered every single question I had - he even walked me through where, when, and with whom to set up all of my utilities. He was always available, extremely flexible, and accommodating. I couldn't have asked for a better realtor!
Abigail Suiter
James was absolutely excellent to work with! He's very personable, knowledgeable, and timely! I highly recommend working with him, especially as a first time home buyer. He was very helpful every step of the way - keeping in regular contact, sharing honest thoughts and opinions about each property, and making sure I was on top of everything before I closed.
Alissa S
Contact
Hi there! How can we help you?
Contact us using the form below or give us a call.
Hi there! How can we help you?
Contact us using the form below or give us a call.