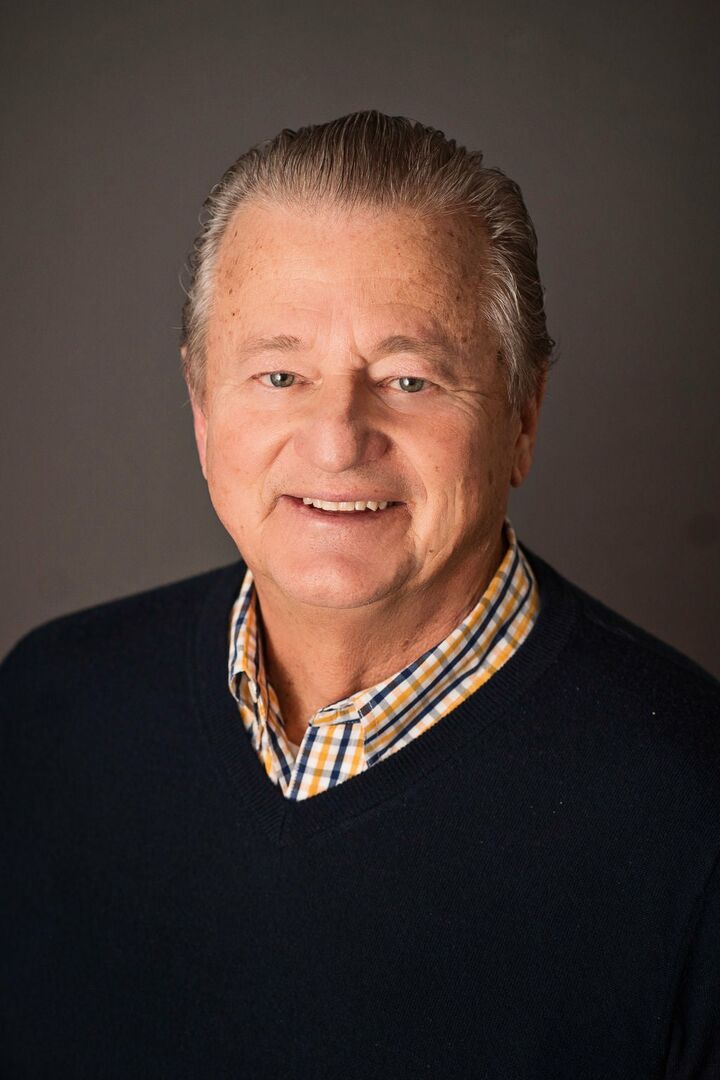 |
Realtor, Broker, Staff, Sales Manager
Doerrfeld - The trusted name in Real Estate. Buying, selling, or building. Commercial or Residential. Let me help! With over $200 million sold since 1996, I have the experience to assist you in fulfilling your dream. No pressure, just good service. Ask about the many satisfied clients who will attest to the quality of work and the service they received. I would like you and your family to be one of them when you decide to make your next move. Also! Joni Long (my wife) and myself will be [...]
Doerrfeld - The trusted name in Real Estate. Buying, selling, or building. Commercial or Residential. Let me help! With over $200 million sold since 1996, I have the experience to assist you in fulfilling your dream. No pressure, just good service. Ask about the many satisfied clients who will attest to the quality of work and the service they received. I would like you and your family to be one of them when you decide to make your next move. Also! Joni Long (my wife) and myself will be launching a new Team for Coldwell Banker Hedges in 2021. The Longfeld Inc Team. Watch for us!
Specifications
Languages:
Specialties:
Service Area:
Gary's Testimonials
Perfect person for the job! Enjoyed working with him!
Andrew McKeever
Gary was the absolute best! He helped us find the perfect home for our family. He is knowledgeable, professional, always put us first. I would 100% work with him again.
Davi R Lopes
Gary was knowledgeable regarding the seller side of the transaction, making the right recommendations to ready the property, and then when to place property on the market. In terms of the buyer side of this transaction, Gary knew the in's and out's of dealing with the developer to close the deal in a timely and efficient manner. Gary helped with lining up negotiated work, while dealing with the COVID restrictions and the Derecho storm.
jascott390
Gary was great , we would definitely recommend him !
David L McCoy
We can't thank Gary enough for the time and dedication he showed helping us to procure our new home. We were moving from out of state and needing to do so in an expedited manner; he understood our situation, listened to our needs and matched us with the perfect house mere days after contacting him. His expertise, assistance and attention to detail throughout the process were unmatched and he took special care to ensure everything was handled professionally and efficiently giving us total [...]
dnteakell
Gary was amazing! He was so helpful both with selling our home & finding a new one. Really gave us great ideas for preparing our house to sell. I would 100 percent recommend Gary if you are looking for a realtor.
mdhos1
Gary is responsive, helpful, and a great guy. We like him a lot and are appreciative of all of his help!
Rachel McKeever
Gary and his wife Joni are a great team to work with when looking for a new home! They were available and so attentive to our desires/wants/needs in helping us relocate from the Quad Cities. From knowing the market, location knowledge and closing the deal, we felt very confident in working with Gary and Joni! If you are looking for integrity and top notch realtors, I highly recommend Gary and Joni from Coldwell Banker Hedges Realty!
user2829107
Very personable and truly cares about my needs.
David A Ster
This past year, Gary helped us (my sister and me) sell our mom's home, and we also worked directly with him on a side project involving another home he was selling. These two projects ended up lasting longer than we had hoped due to Covid and the Derecho. But even though Gary had been directly affected by the Derecho, he never got sidetracked, and was always even-keeled, patient, and on-the-ball. After 6+ months of working with Gary we can honestly say that he is one of the hardest-working, [...]
robin46644
Contact
Hi there! How can we help you?
Contact us using the form below or give us a call.
Hi there! How can we help you?
Contact us using the form below or give us a call.