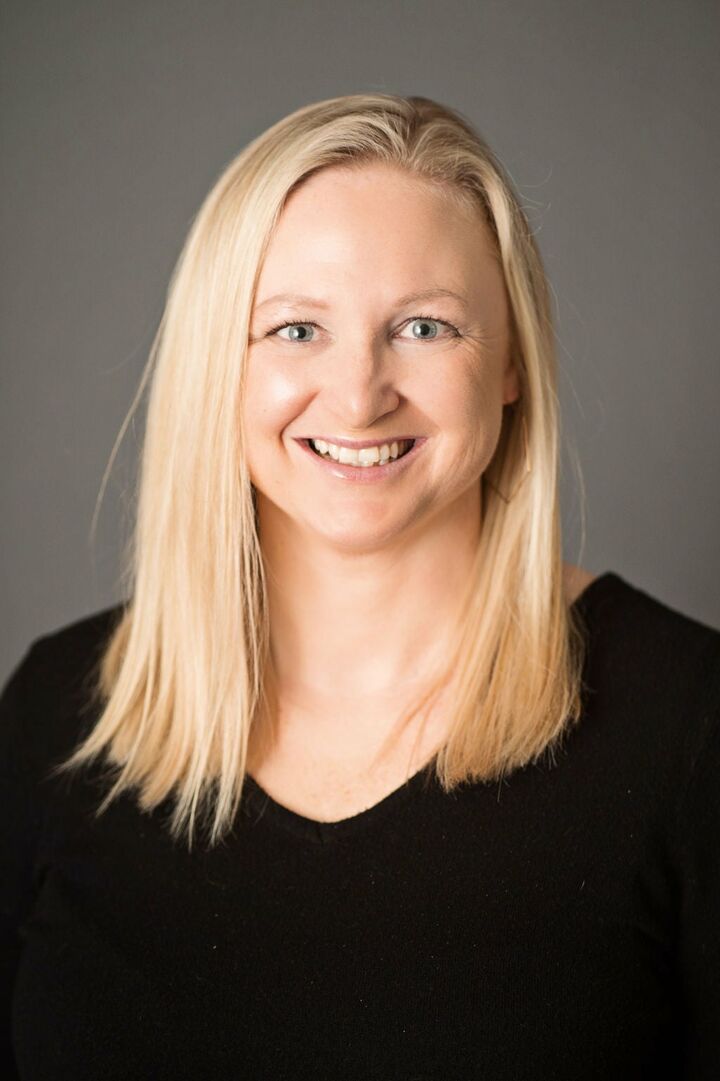 "To give real service, you must add something which cannot be bought or measured with money, and that is sincerity and integrity" Douglas Adams
"To give real service, you must add something which cannot be bought or measured with money, and that is sincerity and integrity" Douglas Adams
Office Location
5408 Blairs Forest Way NE
Cedar Rapids, IA 52402
Contact Info
Specifications
Languages:
Specialties:
Service Area:
Erin's Testimonials
Erin made buying my first home effortless. We went over what I was looking for, went through a few likes and dislikes and she knew exactly what type of house I wanted immediately. She found my perfect house in record time considering how hot the market is. All this and I feel like I didn't have to do anything but click a few buttons on my phone. Erin is the only realtor you'll ever need, highly recommend!
xhp9mjhvgd
Erin and team were really great to work with! When I decided to sell my home, I had to do it from 1000 miles away, and they were so helpful in getting everything arranged for me and letting me be almost entirely hands off. Erin and Bo are now working with my folks to find them a home in Palm Beach County and I know they're in great hands!
Ian Koets
Erin was a dream to work with, she is very attentive to all details and she never complained about the hundreds of questions or requests i made.
Christopher Hoff
Big thanks to Mrs. Emilia William one of the best binary options managers who have the best strategy and signals that can help you win every time you trade. before meeting her I was scammed several times and I lost $2000 to 2 different managers who claim they are real but turned into monsters the moment I fund my trading account today I'm so grateful to Mrs. Emilia William for coming to my rescue. I posted this to those who are already given up on binary and Forex options and to the newbies [...]
Hamuli Naomie
I am a beneficiary of crypto currency investment, I have tried so many fake manager online it took me time to find the right online bitcoin trader who's Kate Harvey,I risked my $550 thinking it would not work, with no confidence I was so surprised when I checked my account and unbelievable she traded for me and I made a profit of $6,100.00 this is unbelievable I couldn't believe it myself all glory to God for bringing Mrs Kate Harvey to me, I really appreciate. You can contact Kate via her [...]
Mickey White John Wemedjere
Erin is amazing! She went above and beyond in helping get our previous house ready for listing; was always available and on top of everything; never "slipped" in getting things handled; and we always knew she was acting/advising in our best interests. We loved working with her!!!
Maria C Leinen
Splendid group to work with! 2nd house just successfully sold; now working on the third. Experienced, professionals who know how to 'get the job done right' the first time. Would highly recommend The Allen Team to anyone selling or buying; they know the areas like the back of their hands, they're friendly, honest, and communications are a refreshing breeze. A must have. No wonder their signs are everywhere!! 5*****+. Thank you again for your expertise! Mark and Kerri
Kerri Georghiou
We hired the Allen team to sell our home after we had an excellent experience as the buyers of a home they had listed.They are professional, yet personable and sold our home in one week over asking price. They made the process as seamless as possible as we were transitioning to another state. We highly recommend the Allen team!
Talia R
In our dream home within just one month!! Such a great experience!
Katie B
Erin was great to work with! She went above and beyond my expectations! Erin also assisted me with carpet cleaning and painters from the area! A very positive plus attitude!
Nancy K Boettcher
Contact
Hi there! How can we help you?
Contact us using the form below or give us a call.
Hi there! How can we help you?
Contact us using the form below or give us a call.