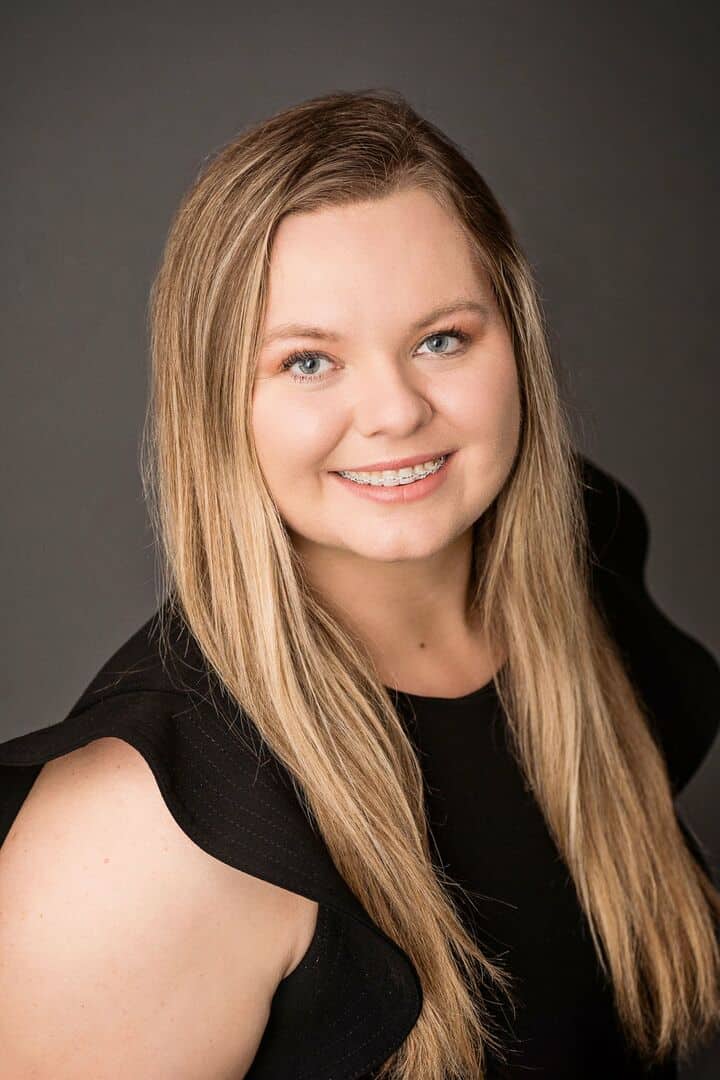 Passionate. Dedicated. Adaptable. Reliable.
Passionate. Dedicated. Adaptable. Reliable.
Office Location
5408 Blairs Forest Way NE
Cedar Rapids, IA 52402
Contact Info
Specifications
Languages:
Specialties:
Service Area:
Cassidy's Testimonials
Cassidy was the best realtor I could've possible had as a first time home buyer. She is knowledgable and gives her honest assessment of properties and the market, but doesn't push you to do anything you don't want to. It was fun looking at homes with her and she made all the less fun stuff (paperwork, home inspection, etc.) easy. And when my mom needed to find a place after my dad passed away, I immediately knew we would reach out to Cassidy. She truly goes above and beyond for everyone she [...]
Sarah Y
Highly Recommend Cassidy, she was so very flexable and helpful when helping us find the right home.
Brandi C
Cassidy was AMAZING to work with! She helped me find my dream home. She was able to help me find a home that met every single one of my needs AND it had not even been listed on most home search sites yet! Having her as a resource helped so much. She knows the area well and really cared about finding the best home for me. She was always super responsive and very willing to help me with all of my silly questions (this was my first time going through any of the home buying process). Thank you, [...]
Nate H
As first time home buyers we were a little unsure of the process and even what our priorities were in home buying. Cassidy put all of our worries and uneasiness to rest so quickly. She helped us set our wish list straight and was patient with us (even though we we're indecisive at times). She is very knowledgeable and offers the best advice and guidance. We could not be more pleased with her work ethic, compassion, and drive for finding her clients their perfect home. We are lucky to have had [...]
Katie H
Cassidy was AMAZING to work with! We were recommended by a coworker and friend and I am so happy that we had the opportunity to be a client of hers! She spent lots of time and energy making sure that we knew what we were looking for in a home, while also providing TONS of knowledge for first time home buyers like ourselves. She understands the area and the market incredibly well and was able to help provide feedback to us on what she thought was worth going and viewing, as well as helping steer [...]
Ellissa Eichinger
Cassidy is hands-down the BEST! She will listen to you and won't let you settle on something you don't love. She helped me purchase my first home and was so patient, responsive, knowledgeable, and her guidance was paramount in my big decisions towards homeownership. Highly recommend!
Katrina O
I told Cassidy to be ready for a long term relationship with us because I was picky and thought it would take 2 years to find our forever home. 4th house she showed us was the one, and the next day Derecho hit. This girl is so dedicated she drove hours to find a cell signal to get to work and make sure I would get this house! She not only handled all the details, but she also handled me and my constant questions with ease. She's the best. Snatch her up quickly!
Terri M
I was so incredibly fortunate to see a Facebook ad for Cassidy when I started thinking about buying my first home. Her ad got me with the adorable and witty "home girl" shtick. Turns out she's adorable and witty in person too, but also incredibly knowledgeable, communicative, patient, helpful, thoughtful and above all, kind. Cassidy showed me homes in all of the CR quadrants, but realistically I knew I wanted to be as close to family as possible on the NE side. Cassidy took my considerations to [...]
Megan Bauer
Cassidy is a fantastic realtor! She made sure that when I was viewing a home/property that I took my time looking around and getting a feel if the home was right for me. She would even mention things that may or may not be an issue or even a, 'Hey, look at this!'. Even after the August Derecho of 2020 she took her time with me, working without electricity and internet helping me look at possible homes. Cassidy is not just a wonderful realtor, but she's a fantastic human being, always checking [...]
Amanda F
Amazing! Personable, knows her stuff, makes a stressful experience fun! Highly recommended Cassidy as your Home Girl!
Katrina O
Contact
Hi there! How can we help you?
Contact us using the form below or give us a call.
Hi there! How can we help you?
Contact us using the form below or give us a call.