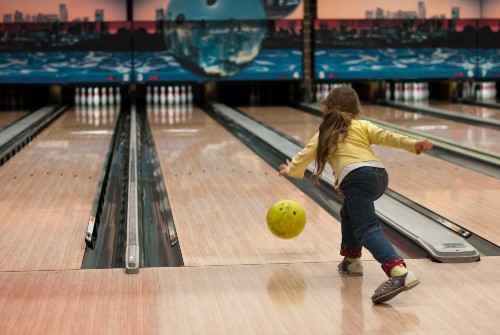 There is always something fun to do in Cedar Rapids Iowa. You don't have to look too far. There are plenty of outdoor adventures and indoor adventures. An indoor adventure will be perfect on a cold rainy day, or single digit winter day. There are USHL hockey games, public skating sessions, indoor kart racing, axe throwing, live music performances, tactical laser tag, and more. Here is an introductory sampling of the fun indoor activities you and your family will enjoy when you find your perfect home in Cedar Rapids.
Indoor Sports & Fun
Ice Hockey Games & Ice Skating: The City of Cedar Rapids opened the ImOn Ice 3,850 seat arena in 2000. It is home to the Cedar Rapids RoughRiders, a USHL junior ice hockey team. You can enjoy a hockey game, or enjoy a little time on the ice during a public skating session. Ice hockey and skating are a way of life in the midwest, and ice skating comes naturally to many of us. If you are new to the area, we have you covered. There are lessons available for beginners and those looking to improve skating skills (transitions, jumps, and spins) and a hockey curriculum. Good teachers make good skaters. We will see you on the ice!
Laser Tag: Enjoy a session of tactical indoor laser tag at the Dragon's Lair located at 6545 4th St SW in Cedar Rapids. Tactical laser tag takes the exciting pastime to another level. Participants are given specific missions and work together as a group to solve the mission while preventing an opposing team from doing the same. The games promote strategy and teamwork.
Speedeezz Indoor Karting: Indoor karting is at its finest in Cedar Rapids. It's a thrill to race with friends, family, and co-workers on the indoor concrete track. There are single-race options, three-race packs, and 40-race punch cards. The facility at 1120 33rd Avenue SW is also available for private kart racing parties (birthdays, employee appreciation, and family reunions). Your racing group can wind down with a game of pool or foosball after the big race.
Axe Throwing: Hurling Hatchet offers two brick and mortar venues, and a mobile trailer for competitive axe throwing in Iowa. The Cedar Rapid location is at 576 Boyson Rd NE. The rules are simple. The match consists of each player throwing an axe 10 times. You keep score. A bull's eye is 6 points, the outer rings on the target are labeled 1-5 points, and blue dots are 8 points. To score a blue dot you have to call out the shot prior to throwing, and you can only do so twice per match. If an axe falls off the target the score is zero for that throw. Play safe. Have fun. Keep score. Add up the scores. Winners will cheer for victory! Pricing is $22 per person for one hour or $37 per person for two hours. Axe coaches are available to teach you the fundamentals and safety.
Sky Zone Trampoline Park: Based in Los Angeles, Sky Zone operates indoor trampoline parks around the country. There is one here. The Cedar Rapids Sky Zone is located at 5515 Council St NE. The trampoline attractions include Ultimate Volleyball, Ultimate Dodgeball, and a Ninja Warrior Course. There is also a toddler zone set aside exclusively for little ones. SkySocks are required for jumping, which they sell onsite. The socks feature a trademark grip on the bottom. You can bring the socks back for future visits, just keep them clean.
Bowling: Enjoy the ancient Egyptian sport of bowling in the American Midwest. Bowling was popular 7,000 years ago, and it's popular today. We have a handful of bowling centers in Cedar Rapids for family-friendly fun and competitive league play: Cedar Rapids Bowling Center, Spare Time Cedar Rapids, Lancer Lanes, and May City Bowl. There are summer leagues, fall/winter leagues, and tournaments available throughout the year, regardless of the weather.
Indoor Art & Culture
Music at CSPS: There are musical performances, art exhibits, and other interesting events held in the historic 1890 Czech-Slovak Protective Society building at 1103 3rd St SE in Cedar Rapids. The building is managed by Legion Arts. They present 15-20 exhibitions and over 100 performing arts and community events each year. Parking is free, the exhibition galleries are free, and tickets for performances and events typically range from $10-$30. The musical performances are generally scheduled for the evening beginning at 7:00pm or 8:00pm.
Cedar Rapids Museum of Art: There are ongoing exhibitions and rotating exhibitions to explore at the Cedar Rapids Museum of Art. Current exhibitions include "The Collector's Eye: The Collection of Thomas C. Jackson and Joanne Stevens" from October 1st, 2022 to January 15th, 2023, and "Dreamscape: Surrealism from the Collection" from September 10th to December 31st, 2022. Talks regarding current exhibitions are given by the Curator of Collections or the Executive Director on the first Wednesday of every month. The 30-45 minute presentation is free and includes free gallery admission. Daily admission is $10 for adults, $9 for seniors, $8 for college students, and $5 for children 6-18.
Coldwell Banker Hedges Realty has been helping Midwesterners with their real estate needs since 1887. We look forward to helping you find your perfect midwestern home in Cedar Rapids. Contact us today!